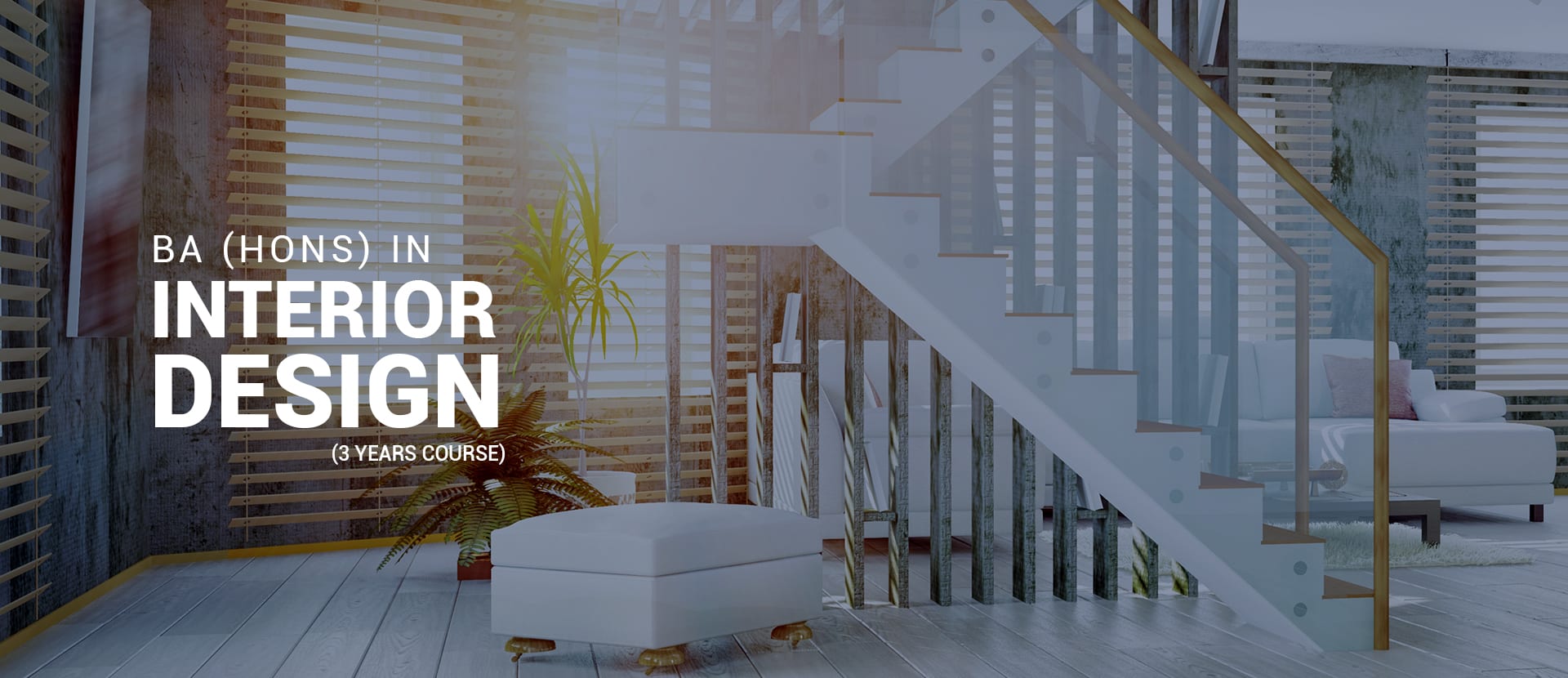 Introduction
With more people looking for design-oriented solutions, the scope for creating unique and unusual designs for elements of everyday life has become wider than ever. Designing is the core requirement for setting living and working spaces these days. The BA(Hons) in Interior Design course develops the vision and talent of potential candidates by equipping them with the skill to design interiors with aesthetic and technical perfection.
Duration: 3 years
Eligibility: 10 + 2
Course Content
SEM 1
SEM 2

Fundamentals of Design
Materials and construction-1
English
Open elective-1

Space Planning
Materials and Constructions-2
AECC 2- Environmental Control
Open elective-2

SEM 3
SEM 4

Interior Design-1
Furniture Design
History of Design
CAD
Open elective-3

Interior Design studio-2
Interior services
Working Drawing and Details
Advanced CAD
Open elective-4

SEM 5
SEM 6

Interior Design studio-3
Professional Practice
Elective-1
Elective-2

Practical
Revitalization of arts and crafts
Elective- 3
Elective- 4
Career Opportunities
The course prepares students to pursue careers such as:
Interior Designers
Interior Decorators
Furniture Designers
Consultancy Services
Set Designers
Project Managers
Store Window Designers and Freelancers.
Fees
Please give us your details and our representative will get in touch with you.