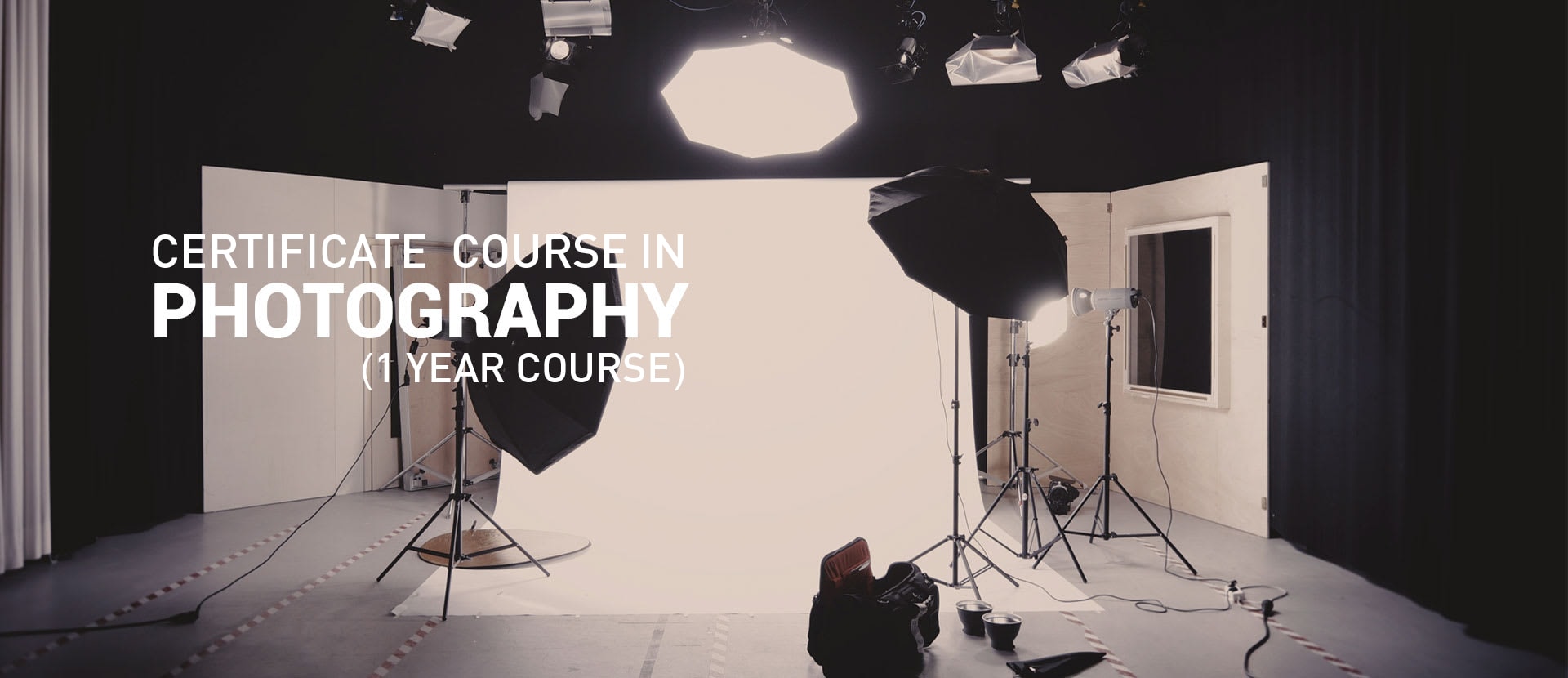 Introduction
The certificate course is designed with an easy-to-learn curriculum plan that gives opportunity to develop your photography skills and knowledge in a short time. Learn to capture those images you have always dreamed of within 1 Year.
Duration: 1 Year
Eligibility: 10 Pass
Awarding Body – Hamstech
Course Content
BASIC PHOTOGRAPHY
VISUALISATION

Understand about Photography basics
History
Anatomy of a camera
Creative understanding of light sources
Light angles

Understand the Principles of Visualization
Explore the Principles of Design
Perspective study
Creative understanding of elements of composition
Analyzing further into the strongest element of design

POST PROCESSING
ADVANCED PHOTOGRAPHY

Introduction to photo editing software and its uses
Working with tools & menus
Working with layers
Working with filters/special effects

Fashion Photography
Portrait Photography
Nature Photography
Advertising Photography
Architectural Photography

FINAL JURY

Photography Portfolio
Photography exhibition
Career Opportunities
Students can start working as an assistant in the roles given below:
Professional Photographer
Fashion Photographer
Product Photographer for e-commerce sites
Travel Photographer
Forensic Photographer
Photojournalist
Fine Art Photographer
Photoblogger
Freelance Photographer
Fees
Please give us your details and our representative will get in touch with you.