Examples of Indian heritage are hardly ever mentioned without the adjective "rich". The architecture, arts, fashion and literature of India, from its ancient times, stand testimony for this fact. From the standpoint of architecture, India's many monumental structures including places of worship, palaces and houses are a treat of inspiration for anyone in the world.
With the growth and increased awareness of professional interior designing in India, the craft of qualified interior designers have adopted new ideas and concepts. Their attempts to utilise the best features of traditional interiors of India, combined with the new age design concepts, have spawned a fresh wave of trends. These designers are making the richness of old time architecture and interiors accessible to more and more people who are willing to get unique designs for their homes.
Studying Indian architecture and styles of interiors are part of the curriculum in courses for interior designing. Indian designers have the advantage of better research of this unique tradition, the epitomes of which are abundantly available in the country. Students in interior designing courses can make their designs stand out with smart and creative combinations implemented in their projects.
In this context, it is apt to check out the salient features of Indian palace interiors that can be replicated and applied in modern interiors for beauty and grandeur.
Size
The word "palatial" suggests "big" in its very meaning. The palaces of Indian royalty and their rooms were often planned big and made ornate with art and decor. Though such big and spacious interiors are becoming more difficult in these times, wherever possible, such spacious designs are applied to guest rooms, courtyards and dining halls. Rather than making space just for its own sake, it can be nicely decorated and facilitated so that it can boast both of space and functionality.
Pomp
Royal is the feel that every palace interior was supposed to invoke. So, pomp was a given feature for such interior design. Framed art on the wall and wall paintings, embellished furnishings and furniture, and majestic lighting fixtures, all created a scene with unparalleled pomp. The same ideas can now be adopted and used with today's trending fashion, mixing them with new age concepts like minimalism and eco-friendly homes.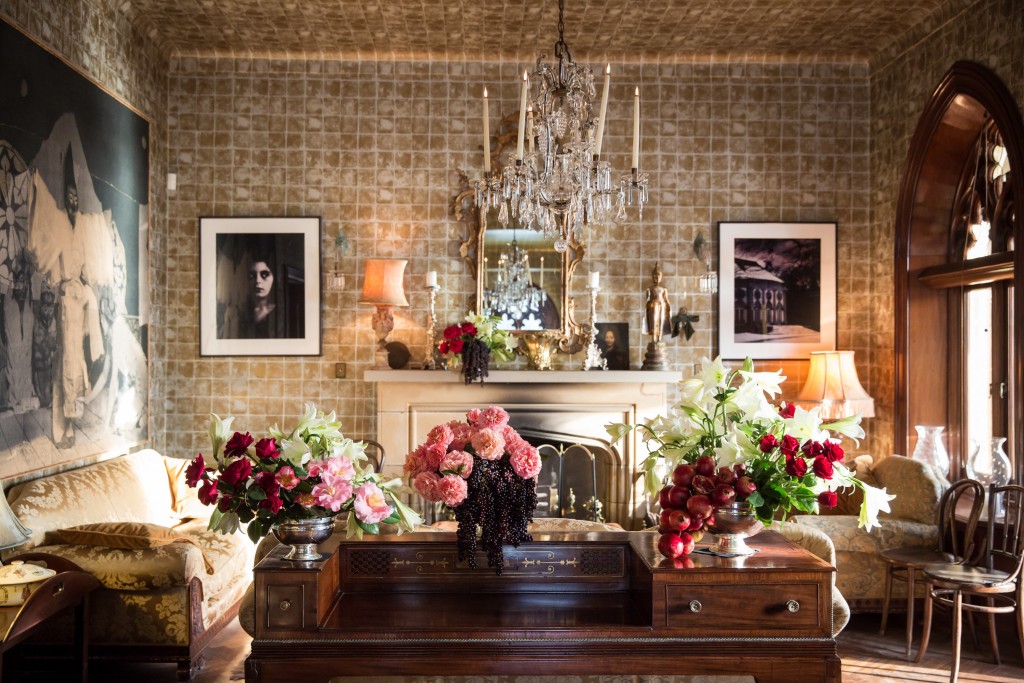 Greenery
You cannot imagine palaces without the presence of their sprawling gardens. Many palaces like the Mysore palace are preserved with their wonderful gardens that attract people from around the world. The concept of green interiors can be implemented with indoor plants that also gives a healthy environment in the house. Also, landscaping is a widely preferred practice where people are creating beautiful green spaces even in a limited space just to improve the quality of living.
Lighting
The magnificence of palace interiors were not just the effect of their ornamental setting but by the virtue of their smart lighting and ventilation system. The palaces, though have artificial lighting as with chandeliers and diyas, have very elaborate inlets for natural light and air to flow all through the structure. This kind of architecture and design can be adopted for modern interiors too, making fashionable interiors greatly liveable too.
Indeed, as we improvise the best features of the age-old architectural marvels, it results in highly innovatively customized designs for interiors. If you feel inspired already, it's your turn now to make your own expedition into the art of interior designing.