Nothing can ever match up to the jewellery and artefacts of the Indus Valley Civilization. The prowess and efficiency with which every artisan crafts ornaments are worth the mention. The indus valley jewellery and harappan jewellery worn by both men and women was intricate, rich and sophisticated.
The use of precious metals such as gold, silver, copper, ivory and beads has been beautifully used to make jewellery. Back then, people from this civilization had developed an aesthetic sense for fine jewellery making and this till today stands proof.
Jewellery from the Indus Valley Civilization
It was the people from the Indus Valley Civilization who first explored the craft of jewellery making.
Any piece of jewellery for that matter is a work of art. The time, skill and precision with which an ornament is crafted is truly admirable. Learning about ancient jewellery in jewellery design classes not only enhances your skills but also inspires to create better pieces. The ornaments of indus valley civilization can provide inspiration for many future collections.
Necklace
The necklace that dates back to 5000 years was excavated from Mohenjo-Daro. The necklace has a pendant which is adorned with jade and agate beads. It also has a thick gold wire that passes through each bead giving it a rich look.
Also Read: HISTORY AND TYPES OF JEWELLERY DESIGNS
Necklaces were strung with colourful beads and precious stones. It was one of the most common jewellery piece worn. The necklace is a beautiful indus valley jewellery creation.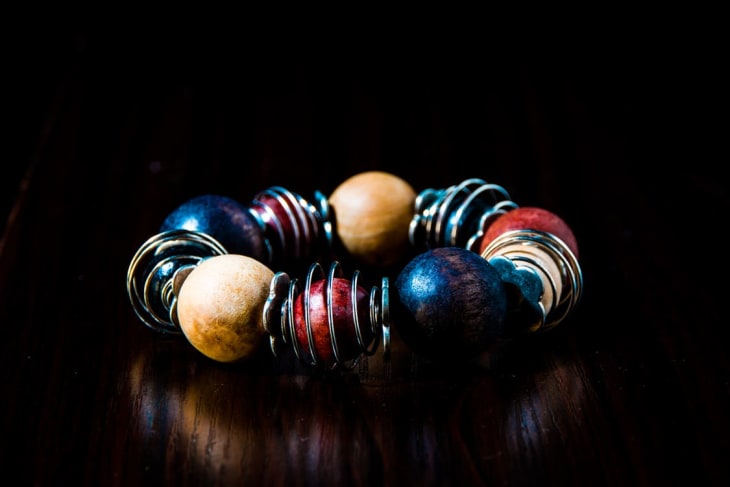 Amulet
Another interesting jewellery from this civilization is the amulet that was embossed with swastika. Apart from the swastika, there have been other motifs such as lion, fish and the 'poorna ghat' was majorly used. Amulet was also adorned by both genders.
Other Ornaments
Ornaments such as brooches, girdles, rings, bangles and head and ear ornaments. Tiny beads were often used to decorate the hair of both men and women. Women strung the beads through their long strands of hair. This enhanced their beauty on special occasions.
Also Read: 3 MISTAKES IN JEWELLERY DESIGN A BEGINNER SHOULD AVOID
As a student if you decide to enrol in a jewellery design institute, you would get an opportunity to learn about ancient jewellery. The Indus Valley Civilization jewellery and harappan civilization jewellery is a good example to take inspiration in gem and stone setting.
Materials Used
Craftsmen from the Indus Valley Civilization used semi-precision materials such as turquoise, agate, carnelian, feldspar, steatite, etc. Each piece was shaped and decorated with dots and patterns. Apart from crafting, the craftsmen also worked on designs which was worth to marvel.
Artisans and craftsmen from that era were very skilled. Today, there is no match to the jewellery that was then created. Many modern day jewellery designers take inspiration from ancient jewellery like the ornaments of indus valley civilization and ornaments of harappan civilization.
Ancient jewellery designing has always been remarkable and inspiring. Today, there are very few ornaments of Indus Valley Civilization that have either been recycled or taken by the invaders.
Considering how popular jewellery design has become, career opportunities to have expanded. Apart from becoming a jewellery designer, students can take up careers as accessory designer, jewellery consultant, fashion jewellery designer, etc.
Taking inspiration from the Indus Valley Civilization jewellery and harappan civilization jewellery, you too can create amazing jewellery pieces.