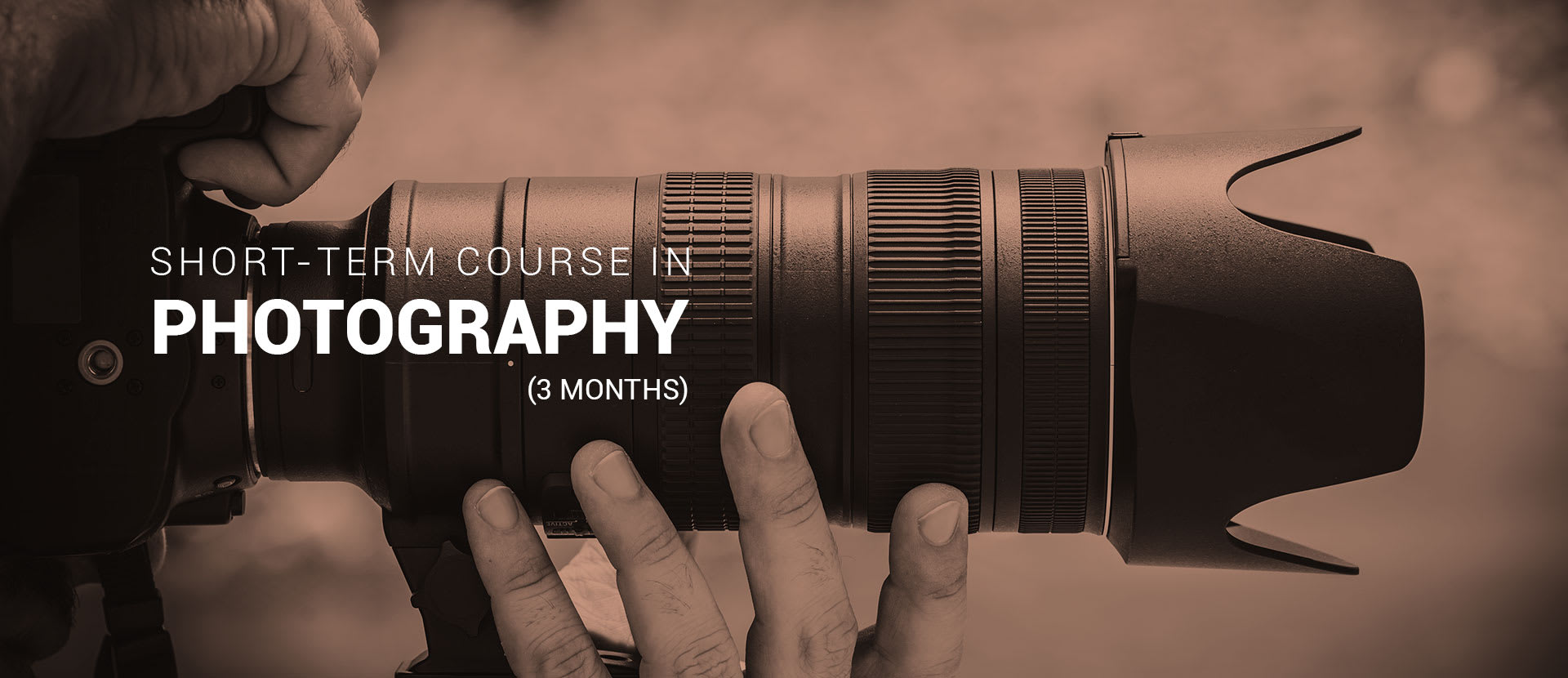 Introduction
Hamstech's Short-term Photography course gives an opportunity to help you develop your knowledge and skill in general and specific areas of photography. The course is designed to guide you through, hone your skills and turn you into a professional photographer in just 3 months. The aim is not only to help you learn more about photography, but also to teach you the technical elements in a short duration.
Duration: 3 Months
Eligibility: 10th/Intermediate
Awarding Body – Hamstech
Course Content
INTRODUCTION TO PHOTOGRAPHY

INTRODUCTION TO DIGITAL PHOTO EDITING (PHOTOSHOP)-

Anatomy of camera
Exposure Triangle
Composition
Lighting and basic lighting techniques

Basics of Photoshop
Tools
Color correction

ADVANCE PHOTOGRAPHY-

 

PORTRAITURE AND PEOPLE

Portrait study
Composition
Studio and outdoor portraits

FASHION AND LIFESTYLE

Introduction
Figure and Shape study
Tools of fashion
Studio and outdoor fashion

 
Career Opportunities
Students can start working as an assistant in the roles given below:
Professional Photographer
Fashion Photographer
Product Photographer for e-commerce sites
Travel Photographer
Forensic Photographer
Photojournalist
Fine art photographer
Photoblogger
Freelance photographer
Fees
Please give us your details and our representative will get in touch with you.