Fashion Design Courses can help you start your career in this industry. Fashion Designing is a glamorous profession that is gaining popularity among the youth today. It is the art of drawing and stitching outfits that are unique & exclusive. The garments are influenced by cultures and trends over a period of time. Designers are inspired by artistic motifs, dance forms, monuments and more.
The industry has grown in leaps and bounds exploring businesses and giving them a creative outlook. It has introduced ideas which have transformed the lifestyles of people both on the personal and professional front.
Here are four skills that you should have to excel in Fashion Designing:
Visualising Skills
By looking at a costume, Fashion Designers should be able to visualise designs, patterns and prints that they could possibly create. They need to think beyond the product and visualise the end design. You can join a top Fashion institute in Hyderabad to improve your visualising skills under expert guidance.
Team working Skills
To become a successful designer and work with others at your studio, you need to be able to work in a team. As a fashion designer, you will not only interact with your employees and colleagues, but also various other people like your vendors- makeup artists, hair stylists, event planners etc. and most importantly your clients. In order to maintain a professional relationship, you will have to be patient and maintain your composure.
Problem-Solving Skills
Problems can arise at any moment in the fashion world and you need to be quick at thinking and finding solutions. You can join the best Fashion Designing college in Hyderabad and get trained by professionals. So, instead of panicking under pressure, you can come up with an instant way out.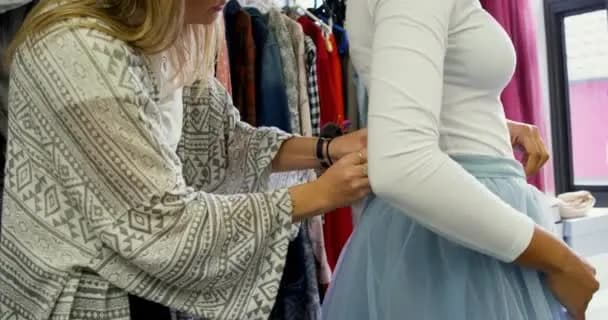 Sewing Skills
These days many designers don't sew their own garments. But you'll still need to know how to stitch if you want to make it into the fashion industry. And although you'll learn how to do this at fashion design schools, it's a good thing to have a basic understanding of stitching before you join a course!
Hamstech has been fulfilling fashion dreams with its carefully curated Fashion Design courses. Join any of our fashion programmes and get an opportunity to learn from award-winning celebrity designer, Neeta Lulla. Enrol now!