It is wise to pursue a creative course. In today's era where skills are predominant over education, a creative course certificate becomes necessary. While metropolitan cities like Delhi, Kolkata and Mumbai are already flourishing with enormous creative colleges, Hyderabad has fewer choices. However, each of these creative colleges in Hyderabad has its own way of imparting education. How would you know which one is best for you? While you may want to make the efforts of going from college to college in order to understand each of them, it is always better to do some homework before you make a move. It is always better to research and understand the following parameters.
Know What the City is Talking about the College:
Commonly, we refer to this process as looking out for reviews. These reviews could be from peers, relatives, neighbours or even from an acquaintance who has been a part of the college.
With Google makes it easy to rate a service or a service provider and post free reviews through its platform, these reviews have become a strong ground to judge the efficiency of a college, besides its accolades.
In Hyderabad, Hamstech has remained one of the top-rated colleges for creative education. In fact, for excellence in education, the Times Education Icon has honoured Hamstech with South India's Best Fashion and Interior Design College.
Check Out The Team of Facilitators and Alumni Success:
Every creative college may showcase a strong experience, but what matters most is the impact it has on its students. While the education standards and curriculum has a great role to play in creating this impact, the role of facilitators or mentors makes or breaks the vision. A college with mentors who are practically aware of the creative industry and its constant changes must be your place to enrol.
Visit Hamstech in Hyderabad, as our courses are mentored by Bollywood's successful creative professionals who are masters in their respective industries. Under the mentorship of our respected mentors, we have crossed the milestone of over 25000 alumni.
See if There is Anything beyond the Regular:
Education, practical classes, seminars have become a common thing for almost all college. Though this is not a primary factor to judge the college's efficiency, it may help in determining the role it plays in grooming its students.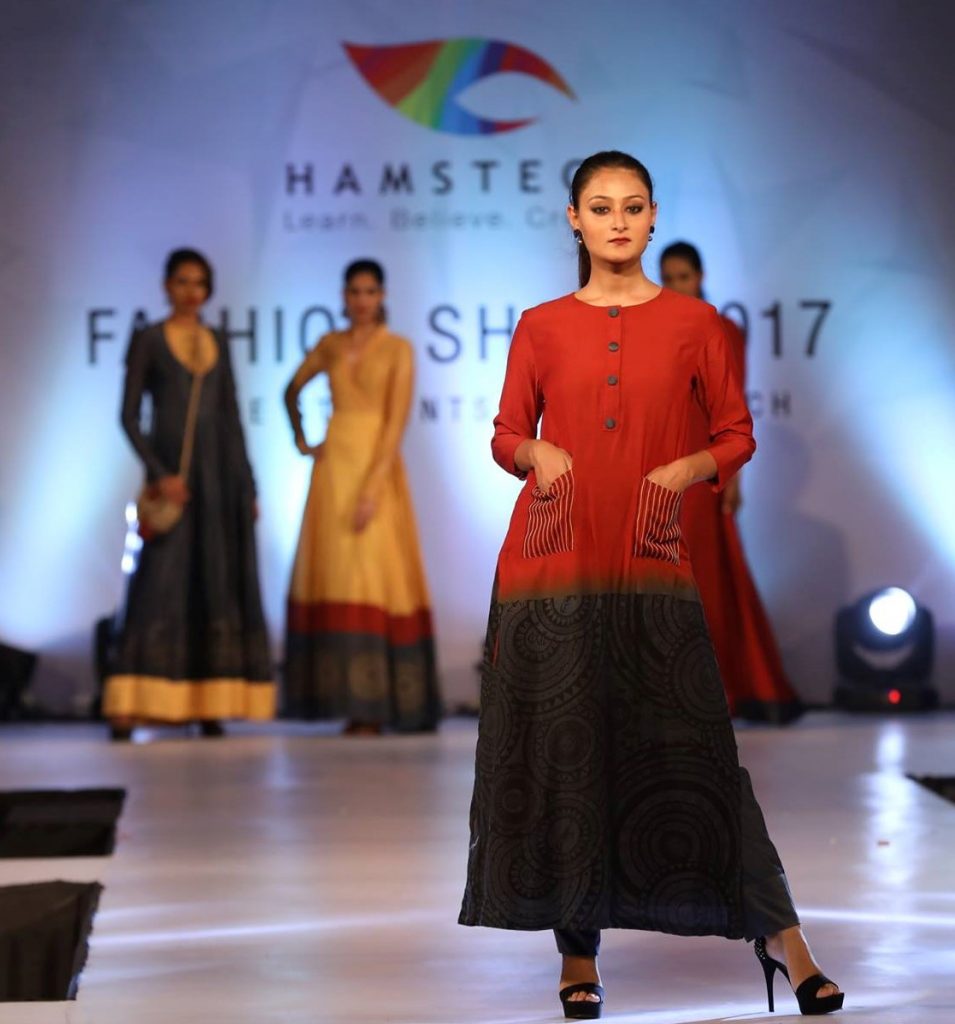 A college that encourages extracurricular activities, practical ways of giving exposure to the industry and the promise of a successful career, is where you would want to be.
At Hamstech, we organise fashion shows, exhibitions, annual events and a trip to Singapore for students of fashion design 18 months course to give a real-time learning experience. To end the course with a career opportunity, we offer placements with India's top brands for different courses.