Most people love clicking pictures in order to capture the moments that can be cherished for years to come! Those who don't like getting photographed as much can also be convinced to pose for photographs once in a while. Clicking pictures and posing for photographs is an attempt towards keeping those memories alive. Looking at a picture can take you back to the exact moment they were clicked and you can relive the memories. With the right photography training, you can click photographs that will make you nostalgic and even weepy at times.
As adults, we tend to get tired of posing for photographs in a shoot. This is not the case when it comes to clicking pictures of your little ones! Babies grow up right before your eyes and you may be too busy to realise it in the moment. It becomes all the more important to capture these precious moments now so that you can cherish them forever. Most adults are bored and tired of posing for photographs, so you can't expect a baby to stay calm and cooperate while being photographed. They are too young to even realise what is going on and they can't be blamed. Baby photoshoots are the biggest trend at the moment so that the parents can journal it in their baby book or add it to their birth announcements. With everybody owning a professional camera, photoshoots have become very common and newborn babies are being photographed within 4 -6 weeks of their birth!
Well, if you want some really adorable pictures of these cute little munchkins, there are a few things that you need to prepare beforehand. You have to remember that your baby is the star of that shoot! Anything and everything that needs to be arranged should be done keeping in mind the baby's comfort and convenience. Make sure to prepare all the things that you will need for the shoot before you take your baby to the location. You want it all perfect when your baby is in the frame don't you?
Let's look into some tricks and tips to have a smooth and successful baby photography course.
Decide Themes and Pick Costumes
There are endless themes that you choose from, a peppy theme like cartoons, superheroes, animals, aliens or one of the subtle ones like floral based, neutral setups and colour themes. You can pick a theme based on what's easy to set up and their availability in nearby stores. DIY newborn photography setup is another way to go! You can find different costumes including some basic wraps, head bands, animal or cartoon costumes. A lot of online stores have cute baby photoshoot costumes available. If there is a particular design or setup that you have in mind, then you can source fabrics and get a baby costume stitched from your local tailor. Make sure that whichever costume you get is made out of cozy fabrics like soft cottons, wool blends or knits for the baby's comfort.
Ensure Optimum Lighting
It's really important to get the lighting right. Babies are the happiest when they are well fed and rested especially during the day. Also, babies happen to be calm for a very limited time, so it is crucial to get your best shots during this golden period right before they start getting cranky. That's when the lighting matters! Good lighting gives you really good pictures. As most of the baby's photography happens during the day, pick a room that has a lot of natural light and find the perfect spot to set up your frame. Get your background setup ready before you get the baby into a costume. It's easier to handle babies when they are asleep, so put them in the right spot carefully and ensure that there isn't any harsh lighting falling on the little one. Try clicking from different angles to get the best lit shots!
Also Read: DIFFERENT TYPES OF PHOTOGRAPHY THAT YOU CAN LEARN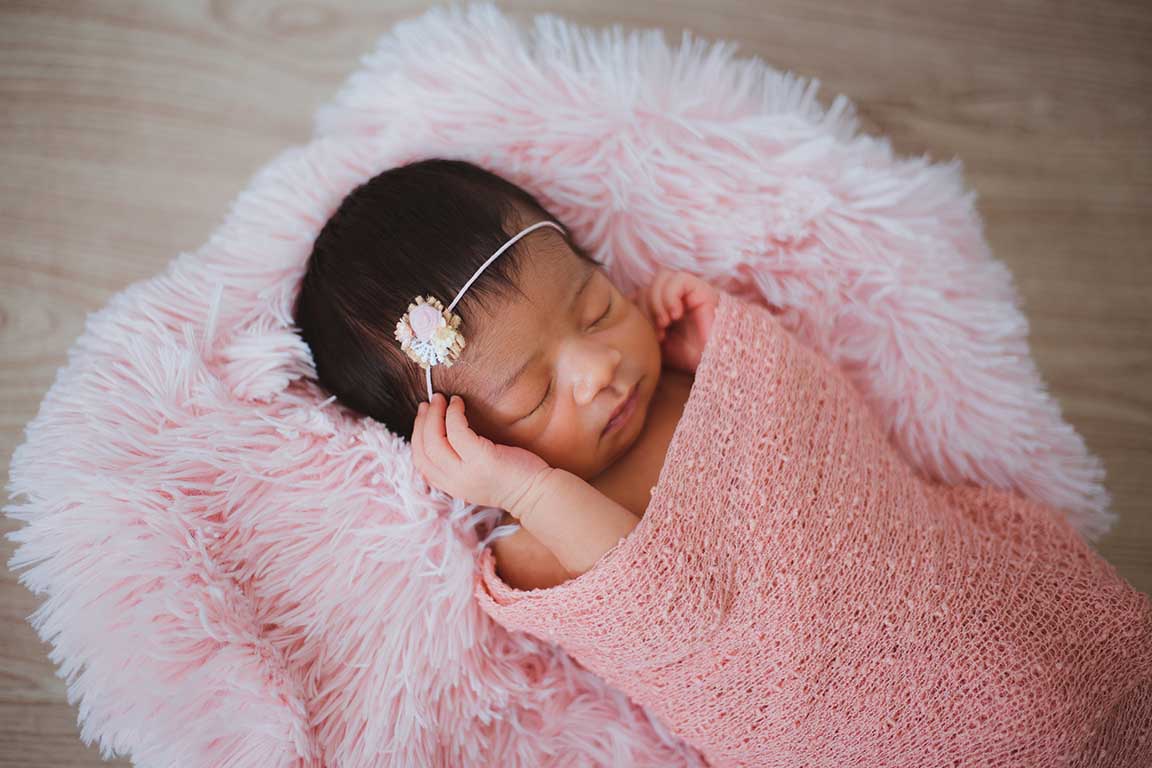 Source Accessories Beforehand
When opting for a themed baby photoshoot, there are certain accessories that you might need to rent like wicker baskets, mini ladders, some toys, stools, baby cycles, mini cars etc. depending on your theme. It may be difficult to find the exact ones that you need, so start sourcing the accessories a few weeks beforehand. So even if there is something that you cannot find ready-made, you can get it custom made so that it is ready by the time the shoot day arrives. You really shouldn't change your theme last minute just because you weren't able to get the props ready in time!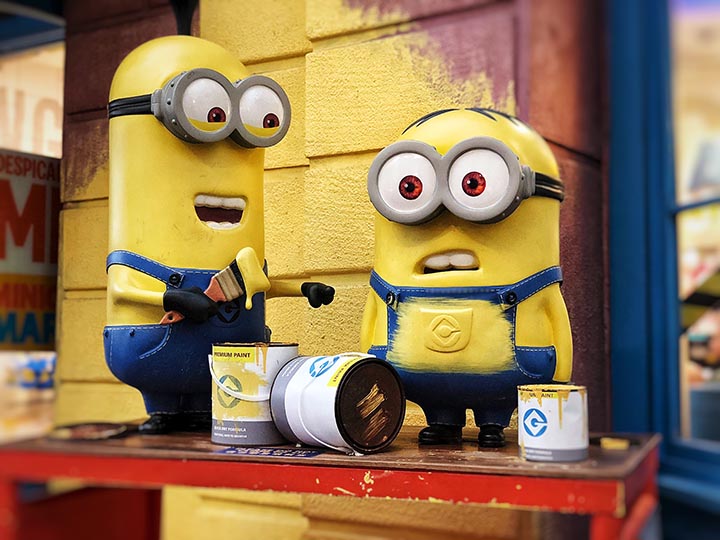 Make the Baby's Comfort and Safety of Utmost Importance
The most important tip of all: keep your baby happy and comfortable. Babies need a lot of rest and feeding during the initial days to ensure healthy growth. Pick a time when they have been fed or just put to sleep. As baby photoshoots have props and poses, even though the baby is asleep it could be tiring. Make sure to take breaks in between the baby photography sessions and allow them time to rest. Select costumes made of soft and breathable fabrics so that your newborn is comfortable. As babies have sensitive skin, be sure to keep them well moisturized and hydrated. Choose well-lit spots but also make sure the lighting is soft. Be sure to keep your little one merry and comfy!
Also Read: THREE PHOTOGRAPHY TIPS FOR BEGINNERS TO GET STARTED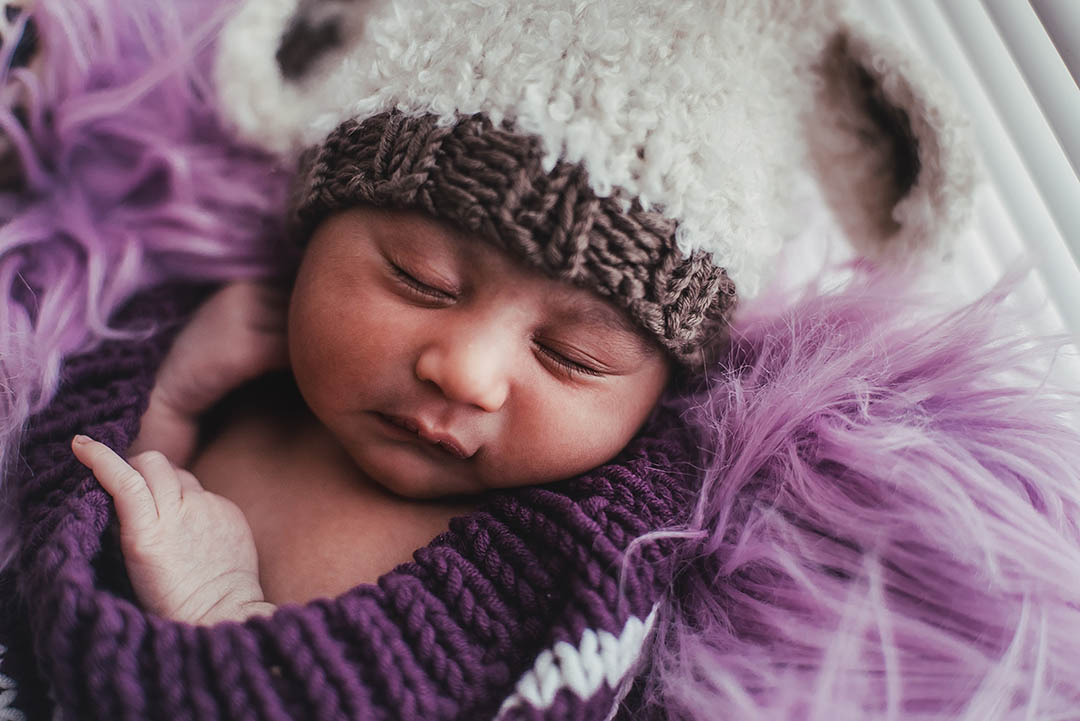 These are some of the essential tips for you to keep in mind so that you are prepared for your newborn's photoshoot. They are very basic and could be a great start for baby photography course.
To know in detail about this and for more technical tips, you can enroll in Hamstech's Photography courses in Hyderabad. We have different programs with varied certifications and time periods for your convenience! Make your summers memorable by capturing professional pictures with the help of Baby Photography course from Hamstech!