"Set your goals high, and don't stop until you get there." A simple but powerful statement by Bo Jackson says it all. This statement perfectly fits Gaddam Krishna Induja.
Induja, a 19-year-old Interior Designing student from Hamstech, won the gold medal at the Asian Continental Games 2017. The games were held in Thailand and she proved to be a champion at throw ball.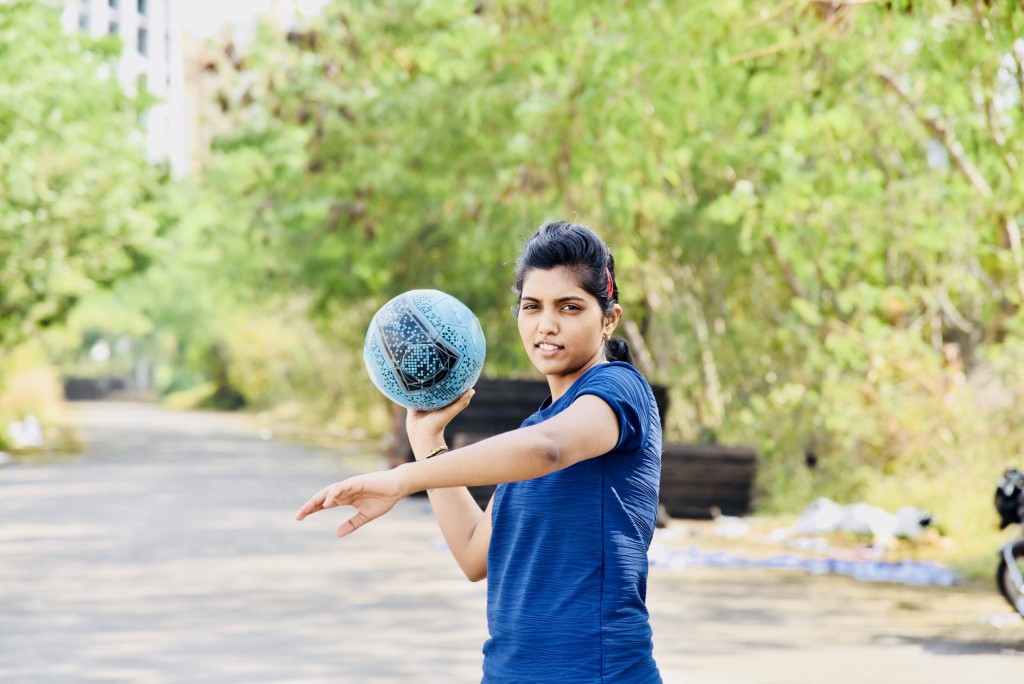 Her team defeating Thailand at the Asian Continental Games was a new golden achievement about which she is elated and proud. She expressed her happiness by saying, "The best part of the series was defeating the home team. Thailand gave us a tough competition, but we won. I was the captain of the World Games and am glad we could make the country proud again. More parents should encourage their kids to take up sports. The awareness in the city is lacking,"
Induja has also been a national-level tennis player and has played the sport from a very young age. As she is pursuing an interior designing course from Hamstech Institute, she feels privileged to be a part of a liberal educational system.
An extremely cooperative and knowledgeable faculty helped this young player to efficiently balance sports and studies. Well-trained faculty, state of art infrastructure and an opportunity to participate in shows and exhibitions at Hamstech helped her to excel in Interior Design as a creative discipline that has immense opportunities in the industry.
Her success at the games proves her dedication to the sport. She practices in the mornings and considers the sport to be a stress buster. She also looks forward to her classes at Hamstech as she is keen to develop her skills in interior design.
Hamstech Institute of Creative Education has always encouraged students to excel in areas beyond academics viz. sports. That only adds zeal and confidence in them to fulfil their career aspirations. The institute comes with over two decades of experience in creative education. It aims to make every student an achiever by imparting education through courses in interior design, fashion design, jewellery design and photography.
Hamstech follows a unique methodology in encouraging and developing individual skills. Regular workshops, guest lectures, site visits and seminars conducted by industry experts are all part of the academic programmes at the institute.
Hamstech has always been appreciative of talent and hard work in academics and extracurricular activities. The institute is proud to have a student like Induja who has gone a long way in proving her calibre in sports just as much she is shining through her academics.