Who doesn't like to dance? More so, who doesn't love to see someone dancing?! For photographers, dance is one of the most amazing themes to shoot pictures. Clicking a dancer takes some real hands-on experience and skill, along with unfailing love for dance itself!
Dance photography may not be a specialised field of study in photography courses. But it definitely is a challenging area that requires you to capture dynamism, grace and visual quality, all in one frame. It's an act to be mastered, at best at a photography training institute. As with many other themes, it gives the opportunity to develop your signature style.
So what does it take to click great dance photographs? Let's delve into few tips for clicking good photos of dance performances.
It's best to walk around to shoot the dance from different angles.
Unlike many other photography subjects, dance has so much dynamism involved that the best shots are not available from just one point. If you move around with the action, and click from different angles and vantage points, chances are more that you'll get some really good pictures.
A lot depends on the pace, type and occasion of the dance too!
That's true. Not every dance is fast paced and aggressive. It is best to do a homework about the nature, best features and pace of the dance form you are going to capture. Moreover, the performance could be formal or informal! So some good amount of background knowledge will help you decide the shots and methods beforehand.
Using a continuous shooting mode or burst mode can prove to be very effective.
This again points to the possibility of getting a great shot from a series of clicks. This can be achieved best with multiple shots from a burst mode.
It's always good to use monopods or tripods while clicking.
Shooting dance movements can be tricky while holding heavy cameras with bigger lenses. Using a monopod or tripod can ease the effort and allow you to concentrate on the shot, without the fear of shaking the camera.
Use the widest aperture so that the action is caught perfectly in the camera.
A wide aperture ensures that your shot is captured pretty well with all its details, in an instant. Also, using longer shutter speeds and higher ISO can ensure that more ambient light enters the frame when the background of the scene is not too bright.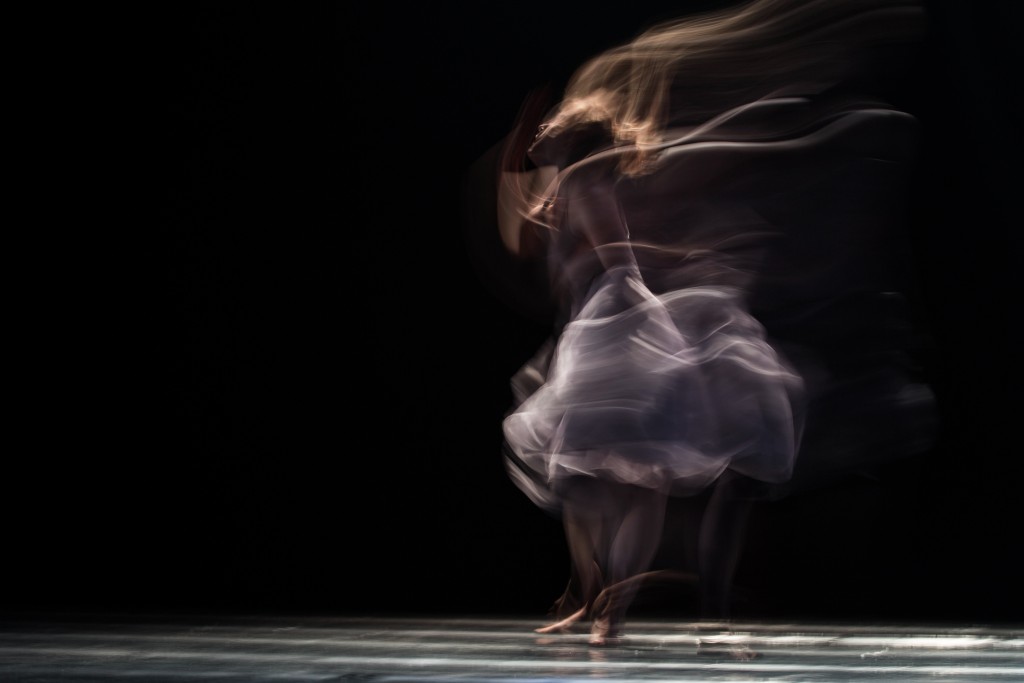 Capture action best with camera tilts and movements.
When it comes to dancing action, tilting and moving camera up and down or to the sides can create light trail effects that produce lively moving figures of the subject, the dancer, in the frame.
Being mindful of these tips can help you capture good dance photographs. You can advance your knowledge in this regard with photography training courses.
If you love clicking dance moments, you should start with the tips we have shared with you here. And if you want to get some inspiration, check out photographers like Lois Greenfield, Rachel Neville and Chris Reilly.