Here's a little story that might inspire you to give a happy ending to yours!
Fashion sketching was Snehal's ideal tool of expression. She loved capturing the essence of people, places and things in fashionable statements. Her love for fashion and sketching had no boundaries.
She always sought to sketch something new. Looked for inspirations and ideas everywhere.
However, with time, she had a feeling that she was losing that charm of sketching.  She doubted her skills and felt she would always remain an amateur. This was perhaps because there was no one to guide her to the next step.
Perplexed by her situation and wondering what she could do about it, she consulted her close associate, Naina.
Naina, an educational consultant for fashion students at Hamstech, suggested that Snehal should enroll in a course that could help her improve her designing while learning the art of expression using the right tools.  Her advice was simple: Learn Fashion Illustration to use pencils, not fear them.
Unaware of what fashion illustration was, Snehal started her research. Let's be Snehal for a while and learn what she discovered.
What is Fashion Illustration?
Fashion illustration is nothing but drafting designs that evolve into actual garments. It aims at conveying balance between designs, colors and details that are needed to create the perfect fit and the perfect look.
Fashion illustration is an art that educates designers on how they can show fashion on point using water colors, pencils, ink, pens, charcoals and others. Sometimes, fashion sketches reveal the style of the design better than the garment itself. They can even communicate the essence and inspiration of the dress/outfit that stems from the mind of the Fashion Designer.
A course in Fashion Illustration not only certifies you but also gives you a new beginning to establish a full-fledged career, and most importantly, it helps you overcome your fear of drawing.
This will, undoubtedly, make you open to unlimited ideas and not be discouraged by the prospect of sketching!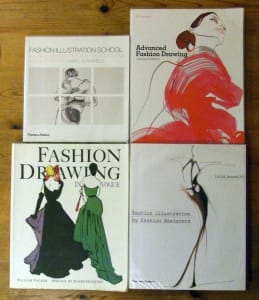 When Snehal learnt this, she immediately began giving the course a serious thought and uncovered a myriad of methods of pursuing it. She discovered that tons of Fashion Designing Degrees and Diplomas all incorporate Fashion Illustration.
Clearing her perception about not being able to sketch further made Snehal enroll in Hamstech's 4-year Fashion Designing Degree programme and thus began her fearless journey to a fruitful career.
If this story resonated with you and inspired you, there's one more phrase that can push you further:
In the words of Denis Waitley, a motivational speaker and writer, "Failure is only a temporary change in the direction to set you straight for your next success".