A perfect pair of jeans and basic t-shirts or crop-tops are all you need in your wardrobe for a casual and stylish everyday look. You need to find the right fit of this bottom wear to feel comfortable and relaxed. These are available in a lot of different styles, cuts and shapes.
Jeans are versatile enough to be paired with shirts, kurtis, tank tops and so much more. Pair it with the right accessories and you can pull off a casual as well as a professional look. Enrol in a Fashion Designing course in Hyderabad to learn making a perfect pair of jeans from professionals.
Here are five types of jeans that you can learn to make through Fashion Designing:
Mid Rise Jeans
This is one of the most popular jeans that is worn by women with a wide waist. It sits just below the belly button. You can use this as a formal as well as party wear. Join a Fashion Design institute in Hyderabad and learn to make this from experts.
Straight Jeans
Also known as Cigarette jeans, it's straight and narrow in form and does not widen at the ankles. A normal curvy woman can wear it. It's also a good alternative for skinny jeans. This is one of the most comfortable option that you can choose for daily use.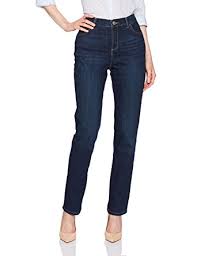 Boot-Cut Jeans
This type of jeans suits almost all body shapes. It's a fashion of the '70s and '80s. It streamlines the look of the wearer and can even make you look tall. Enrol in an institute of Fashion Designing and learn more about this from experts.
Wide-Leg Jeans
A loose-fitting jeans type, it features a wide opening right from the thighs. It is very comfortable and looks best with fitted tops. Through Fashion Design courses, you can make this under guidance of professionals.
Capri Jeans
Capri jeans are fitting jeans that can be worn to flaunt the figure of your well-toned legs. The length of the jeans ends above the calf.
Join Hamstech's Fashion Design course and get a chance to learn from 4-time national award-winning designer, Neeta Lulla. Enrol now!