People like to get creative with cooking as they love to show their skills. If you want to excel in baking you must learn to make accurate measurement and keep the right temperature.
Baking is a process of cooking with dry heat, the best way to cook using dry heat is using an oven. It is probably the oldest cooking method used. People used baking in ancient times by using the sun's heat to dry roast the grains. They cooked these grains by making a broth-like paste and keeping them on a hot rock, resulting in a bread-like substance.
Time changed so did the cooking methods, the only thing that has not changed is the need and passion for baking. There are two kinds of bakers, a commercial ones, those who make and sell baked goods for their daily income, non-commercial ones, who bake for their pleasure and satisfaction as a hobby.
Cake making gained popularity in the recent year, lockdown brought out the hidden chef in everyone. Now everybody wants to bake cakes and post pictures on Instagram and various other social media platforms to show their skills to the world. Many women started their own store and sold a lot of baked goods. We have listed below a few baking methods which can make the process easy for you.
Creaming Method
(source of image: google)
This is considered to be technically the most accomplished method of baking. Here sugar is added with butter and beaten constantly till it loses its colour and increases in volume, this mixture then becomes softer in texture after beating constantly. These are simply the air cells that are formed in the mixture while beating it together. These air cells make the batter softer and increases the volume while beating. While sugar and butter are beaten eggs are added slowly so that they get thoroughly mixed and no bulky parts of eggs are present in the batter. After adding eggs the other dry ingredients are added and mixed well with the batter. This may sound complicated but the only tricky part is to avoid mixing curding while eggs are added. Experts during Baking classes say that if this step is skipped or neglected, it can result in dry or hard baked cakes.
Mix it All Together
This method is the quickest of all the other methods. As the name suggests, all the ingredients used in making the cake are mixed together at the same time. So, this is known as the quickest and easiest methods of baking as the time taken for completing each step separately can be done together in a single step. This may sound easy but needs lots of care and attention while making the batter. If you lose concentration while doing this step, everything may go wrong. Any lumps in the batter or a dry and hard batter may result in tasteless cakes. And this way, the entire hard work will go in vain. This is the reason, this method is mainly used in making cupcakes, as they are easy to make but if done separately may take time. So, experienced chefs use this method of baking to save time and energy.
Melt, Mix and Bake
(source of image: google)
Beating may be a major problem while mixing the batter for a baking a cake. But where there is a problem, there is always a solution. Melting and mixing is the solution for this problem. In this method, butter is melted and then mixed with the other ingredients. This is often done to save time and effort while beating the batter. Butter is often melted in a pot then eggs and other dry ingredients are added it. After adding the other dry ingredients it is mixed well, but make sure that you do not over mix the batter which can lead to cracks in the cakes. This method is often used by beginners who have trouble beating butter and other ingredients together. We add a chemical agent like baking soda to raise the cake and bake it well. This makes sure that the cake is baked properly and it rises as expected. You can learn more about this by joining Baking courses and get guided by experts.
Also Read: 4 EASY BAKING TIPS FOR BEGINNERS
Whisking Method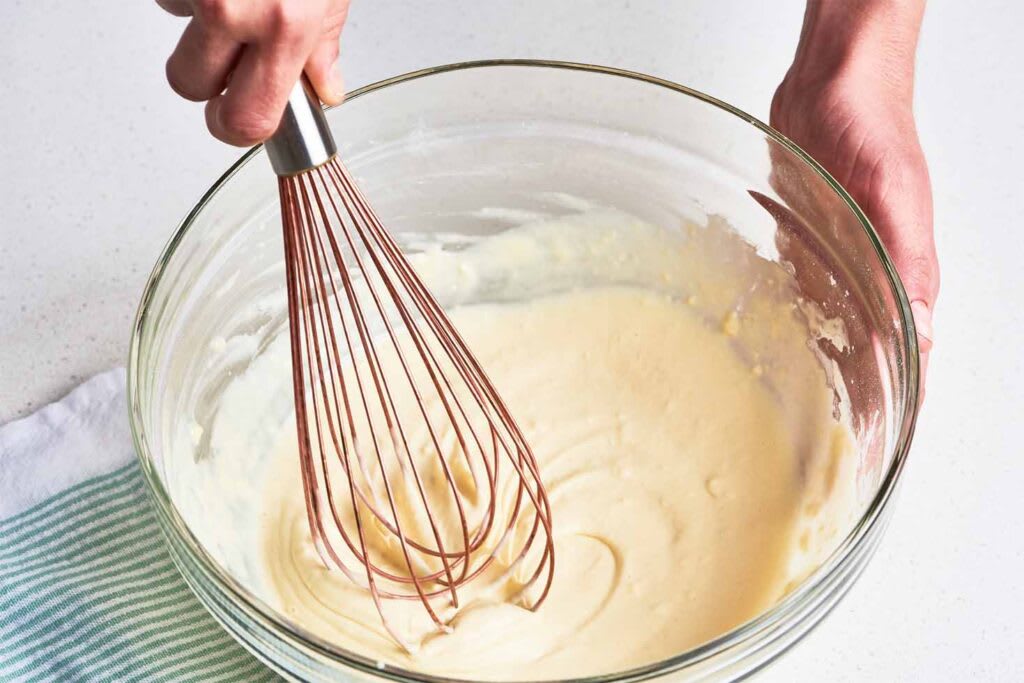 Whisking or beating method is majorly used for sponge cakes, meringue, Pavlova and chiffon cakes (1). As we know, sponge cakes mostly use sugar and butter, which has to be whipped constantly while adding eggs. So that the cake rises without the use of a chemical rising agent like baking soda. There are various other ways to use the whisking method, join a baking course to learn more about it.
Rubbing-In Method
(source of image: google)
The rubbing-in method is also known as the cutting-in method. During this, butter is mixed with flour using the fingertips. Butter is divided into small parts and put in the flour and then mixed with the fingertips till it is mixed completely forming a sticky dough. This method looks simple but there are a few tricks to make it easy and accurate. You can freeze cold butter which is easier to cut, use your fingertips only to mix the fat in the flour, giving accurate consistency to the batter.
Thinking of where you can learn the art of baking? Or where would you find the best baking classes in Hyderabad? Let me make it easy for you. The answer to these questions is Hamstech College. It provides quality education that will help you build a successful career as a pastry chef. So, why wait? Enrol now!