Majority of Indian women love dressing in Indian traditional attire. The traditional attires include sarees, lehengas, kurtis, salwar-suits, dhotis, etc. In most Indian festivals and functions, women are often seen in ethnic attire as it represents the rich Indian culture.
However, when it comes to dressing to work, many organisations insist on 'formal wear'. Employees are expected to follow a dress code which includes trousers, skirts, shirts, etc. Therefore, in the midst of following the western trend, dressing in Indian traditional wear is something that we all tend to overlook.
Earlier, women were confined to their homes but with changing times, they have taken up jobs. They now have to juggle between office and home. Hence, wearing the traditional Indian attire, like the saree or a salwar-kameez paired with a dupatta daily to work may not be possible. The saree drape and the dupatta often pose major hurdles when you have to run around completing your task.
It is for this reason that most women find it convenient to dress in formal attire. All you have to do is slip into a trouser or skirt along with a shirt and you're off to work. No hurdles whatsoever! The foremost thing taught in any fashion designing class is designing comfortable clothing. Always the first priority is given to comfort, followed by style.
However, even today people have a mindset that modesty is the reason for wearing traditional clothing, which in fact is not true. There are lots of Indian garments such as kurtis, anarkalis, dhotis, etc. that are comfortable and stylish too. It's all about appropriate dressing.
Speaking of traditional clothing, the salwar-kameez dates back to the Mughal era. Women during those days were seen clad in mostly salwar-kameez which was considered as 'modest dressing'.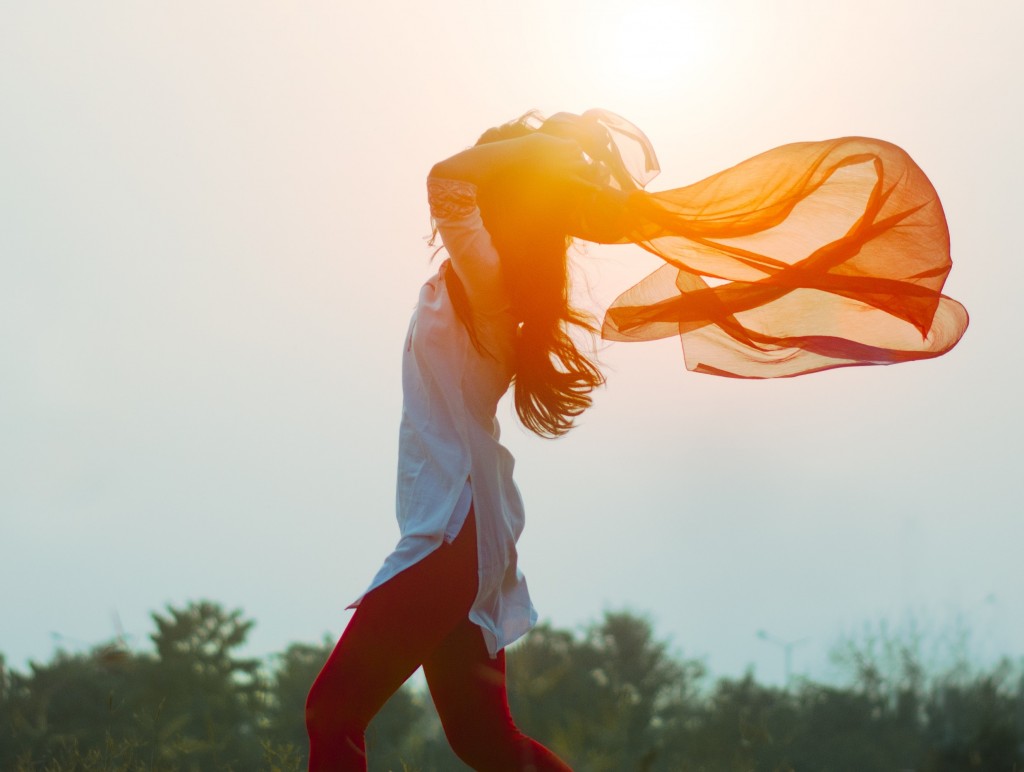 Many think that the Indian attire has lost its fame. But on the contrary, it's rather more popular than before. The Indian traditional wear has apparently gone cross country too. Every year foreigners who visit India love dressing in Indian garments. They are totally smitten by the rich Indian culture, clothing and food. Both men and women have embraced the Indian culture by dressing in sarees, kurtis and dhoti-kurtas on different occasions.
Renowned Indian fashion designers such as Sabyasachi Mukherjee, Neeta Lulla, Ritu Kumar, etc. are known for taking the Indian wear to the next level. They have beautifully infused the Indian traditional embroidery into sarees, blouses, lehengas, etc.
The traditional Indian garment, lehenga-choli, is a variation of the modern top and skirt that was worn during the British Raj. Therefore, this gradually evolved into our traditional Indian garment.
Despite a lot of thought on Indian wear, women still dress in clothing (Western and Indian) that's comfortable yet trendy. With the evolution of fashion, comes the fusion dressing.
The fusion wear is the blend of western and Indian cultures. It seems to fulfil all the parameters of convenient dressing. So, for those of you who are not comfortable in western and Indian traditional wear can opt for fusion. Fusion wear includes long skirts paired with a corset top, long kurtis with palazzos, dhoti pants with kurtis, etc.
If you've ever decide to pursue a fashion design course, you would get to learn everything from fibre to fabrics and about the variations of Indian traditional garments suiting the new age requirements. A fashion designing course not only concentrates on fabrics but also on topics such as pattern making, elements and principles of design, traditional Indian textiles, etc. These topics clearly help students understand the concept of fashion, its origin and how to design clothes that are comfortable.
Hence, convenient dressing comes only when you are comfortable in your own skin. Do not follow trends blindly just because others are following it. The Indian traditional wear is comfortable, unique and evergreen. After all, it's all about convenient dressing.