From minimalistic to heavy ones, most women are in love with jewellery. While some wear it all the time, for others, it's a style statement.
All of us have a different taste in jewellery. However, sometimes it might be difficult to find the desired item. In such situations, instead of getting it customised, you can make it on your own with a course in Jewellery Making.
Handmade jewellery is a hot cake right now. It's demand has been increasing over the past few years. If you love them, start designing your favourite ones with Jewellery courses.
There are some designs taught at the Jewellery Making classes that you can try at home. Let us take a look at 3 of the simplest ideas:
Knot Bracelets
These are mainly of two types- one is the cross knot and the other is the overhand knot. The overhand knot is made by tying simple knots side by side whereas, the cross knot is made by tying different coloured threads together and making alternate knots.
Wood Bead Tassel Necklace
This necklace is quite easy to make. For this, you'll need some wooden beads, tassels and a thread. Add beads and tassels in an alternate pattern to your thread and the necklace is ready.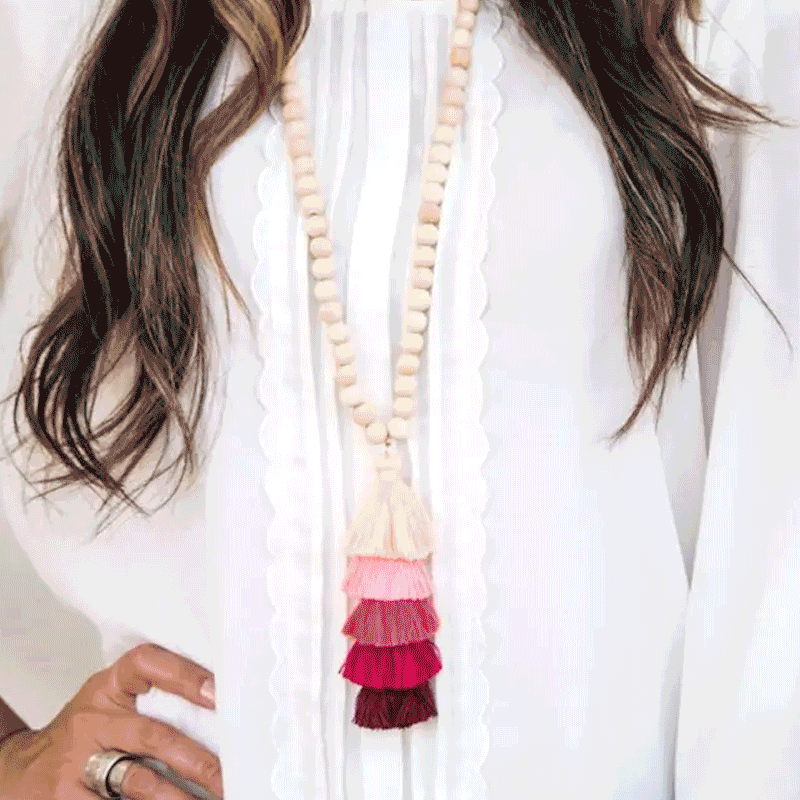 Thread Earrings
Thread earrings are in trend and out of all of the designs, the water droplet and tassel earrings are the easiest to make. All you need is a binding wire and some colourful threads.
Your love for colourful handmade jewellery can get a professional exposure with Hamstech's Jewellery Design classes. Enrol now and kick start your creative career today.