Baking is a very exciting aspect of many people's lives. People love to bake so that they can relax and whine-down from their daily-life. People bake in almost every mood and there are a handful of people who want a career as a baker.
It is easy to become a professional baker if you are willing to put in the time to polish your skills. In-order to learn professional-style baking you can join baking courses to learn everything there is about the art of baking.
Baking classes teach you all the basics and pro-level skills. You need to add a pinch of concentration with a spoonful of dedication and you will be set to start your own bakery in no time. Before knowing the opportunities that come your way after learning baking, let's get into the must-have tools in your pantry as a beginner.
Every beginner baker must have their tools that will help you finalize your baking kit. This kit will help you get the perfect baked delicacies with the right consistency and quantity of ingredients and tools. Here is the list of tools:
Measuring Cups – Baking Tools
A very important part of baking is precision in the quantity of dry ingredients used. A full set of measuring cups and spoons will help you add the right quantity and your delicacy will turn-out perfect. If you think you can do with just one cup for all the measurements, then you are wrong you need to have a full set of it. There are two types of measurements in baking, dry ingredients and wet ingredients. You shall keep these tools in an easy-to-reach spot in your pantry. So, whenever you need it, you can easily find and reach the cups and spoons. These measuring sets have different sizes of spoons like tablespoon and teaspoon.
Wooden Spoon
Wooden spoons are the best for mixing your ingredients, they are so handy and light weighted that you can use them with ease. Wooden spoons are the best not just because they are handy but can also be used in all types of stirring because they are so sturdy. You just have to hand wash them after every use. If you don't do so, they can get cracked and can't be used again.
Silicon Spatula – Baking Tools
This is one of the most used tools in the kit. You always reach for a spatula to pour out the last bit of your batter into the baking dish. This tool is also useful for scraping out the last bit of ingredients from the nooks and crannies of jars. They are super handy and can be used for folding the wet ingredients into the dry ingredients. Bakers prefer working with the high heat silicone spatulas, they are the best for the task. They will withstand heat longer than other rubber scrappers.
Metal Turner – Baking Tools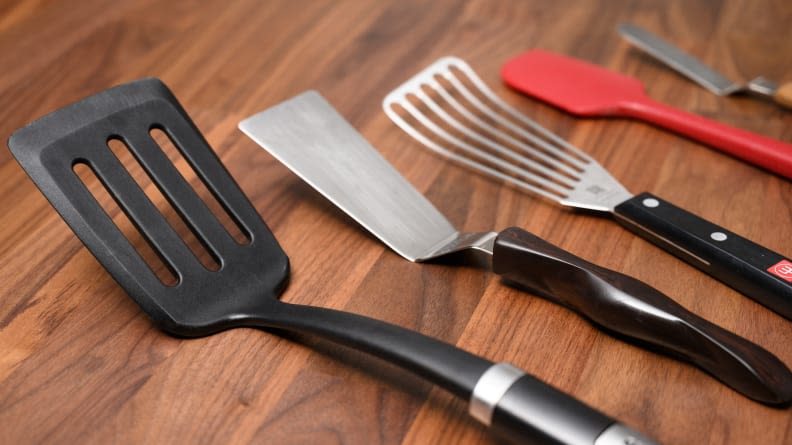 These baking tools are used for tasks that require more force, for example when you need to transfer the freshly baked cookies from the oven to a cooling pan. Or to serve a piece of cake from the pan. No tool will help you better than an old spatula. And what's better than having one with a thin blade. This spatula comes in handy, as they are flexible and can easily slide under the dish on your pan that needs to be folded.
Pastry Brush
You must be thinking, why use a brush for baking? But the answer is very obvious. The brush has more uses than you can imagine. The brush is used to grease a pan before you pour the batter into the pan. This helps you while taking out the cake from the pan after baking without breaking the cake. Greasing is done using melted butter, egg whites and sometimes vegetable oil. These brushes are even used to apply a coat of butter to the bun or milk on a pie-crust. This is a must-have tool for frequent bakers as it is time saving and efficient.
Whisk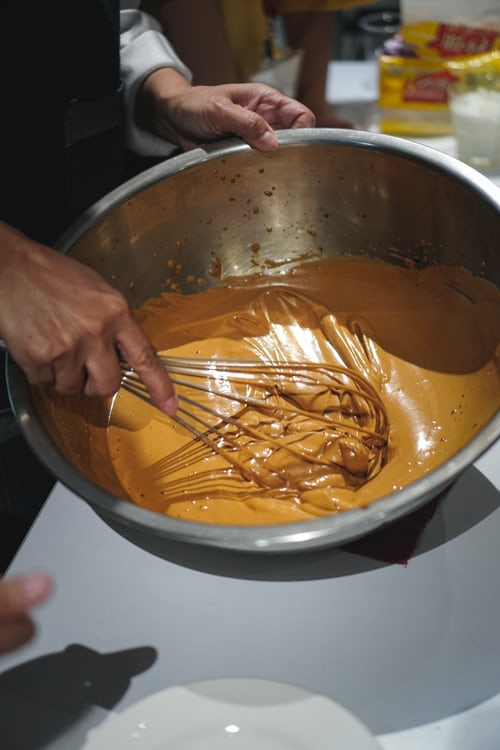 Whisk is used to beat together the eggs also other wet ingredients. A wired whisk is specially used to mix eggs but can be used for other recipes too. For example, it can be used to mix the dry ingredients. It is even handy to stir a homemade custard together.
Kitchen Scissors
While working in the kitchen, we should have a kitchen shear handy. They are useful in many different ways like snipping fresh herbs or cutting the parchment paper to fit in the pan. You can use the scissors to open the tight lid of the cans or containers also.
Rolling Pin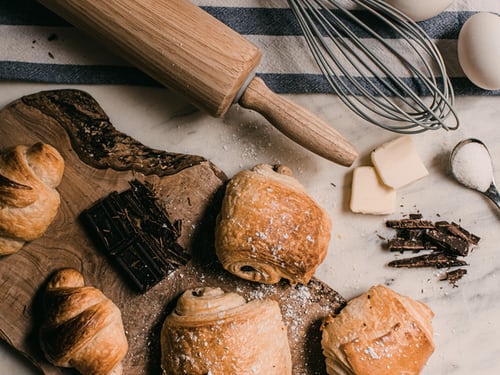 Rolling pins are another useful tool for rolling out pie dough or cookie dough. This is not the end, rolling pins can be used in many other ways too. You can use this for food processing, or crushing the cookies, chips or even crackers for your recipes. It can be used to crush the ingredients after covering them with a cloth or a bag.
Also Read: 4 SUBSTITUTES OF ALL-PURPOSE FLOUR YOU CAN USE IN BAKING
Sieve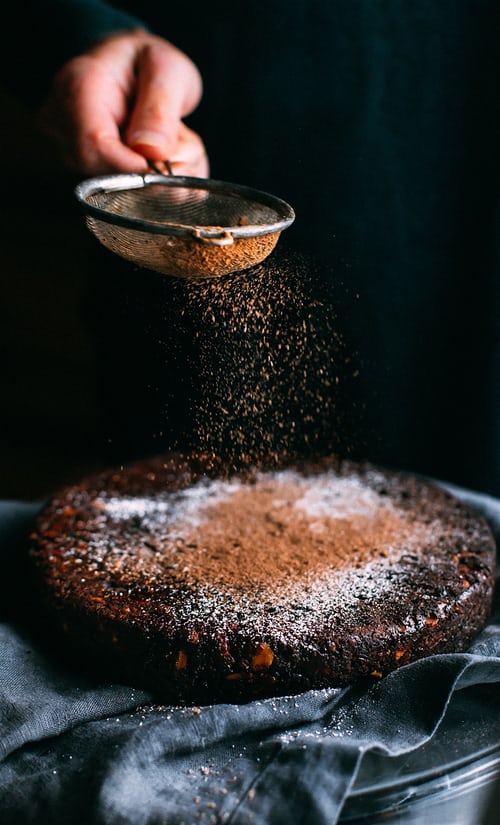 You can work with a sieve in a lot of different ways. But for bakers, it is one of the most important tools. They use a sieve in almost everything they make. It is used for sifting dry ingredients and also while dusting of powdered sugar over freshly brownies or cookies. It is also useful while straining wet ingredients. For example, it can be used to filter out the seeds and rinds for lemon or raspberry sauces.
Chef's Knife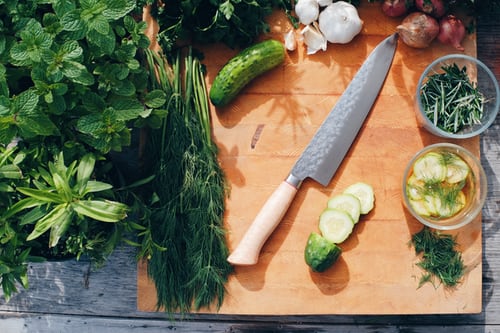 A knife is one of the most used and most important tools for everyone in the kitchen. If you could have only one knife in your kitchen for the rest of your life, it should be a chef's knife. This is used for chopping, slicing and dicing the ingredients with ease and precision. They are handy and can be used to cut and chop things faster.
Now that we have covered the list of a baker's most essential tools, there are many other tools that can add finesse to your baked goods. To know more about these tools and learn how to use them correctly, join a baking course. This will help you get clear understanding about baking and its various aspects. Hamstech College of creative education provides one of the best baking class in Hyderabad. Enroll now to learn from the experts.